PADI || Experiences || Recreational Courses || Professional courses || Specialty Courses || Freediver || FAQs ||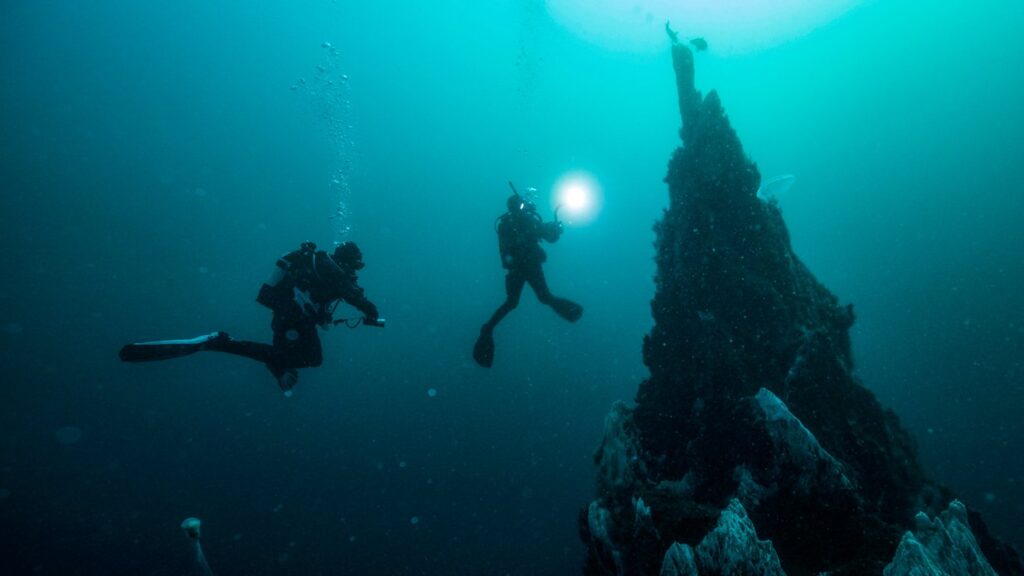 Description:
The PADI Deep Diver Specialty Course is an exciting experience that will open the doors to the depths of the ocean for scuba diving enthusiasts. If you're looking for new underwater adventures and want to explore unique locations, this advanced course is perfect for you. During the training program, you will acquire the specialized skills necessary to dive safely to a maximum depth of 40 meters (130 feet).
Academic Pathway:
The course will deepen your knowledge and teach you advanced techniques to tackle the challenges encountered in deep dives. You will be accompanied by an experienced instructor who will guide you through the theoretical lessons, where you will learn how to plan dives, calculate decompression times, and handle emergency situations that may arise at great depths. You will have the opportunity to explore new underwater environments, discover unique marine species, and admire the colors and shapes of coral reefs that are only found at greater depths.
The equipment you will use:
During the course, you will have the opportunity to become familiar with equipment specifically designed for deep dives. You will learn to use enriched gases and adopt proper ascent procedures. Additionally, you will receive a detailed overview of equipment suitable for deep dives and be instructed on its maintenance. The correct use of equipment will be crucial to ensuring your safety and comfort during dives.
Prerequisites:
To participate in the PADI Deep Diver Specialty Course, you must be a certified Advanced Open Water Diver or have an equivalent certification. This prerequisite ensures that you have a solid foundation of scuba diving skills and practical experience in buoyancy control and underwater navigation. If you have already achieved this level, you are ready to embark on the exciting journey of becoming a Deep Diver.
Minimum Age Requirement: 15 years old
Certification Granted:
Upon successful completion of the course, you will receive the PADI Deep Diver Specialty certification. This certification attests to your competence in conducting deep dives responsibly, safely, and consciously. You will be able to explore new dive sites and uncover the secrets of the deep sea with confidence and proficiency.
Don't miss the opportunity to enrich your diving experience and discover a new world in the depths of the ocean. The PADI Deep Diver Specialty Course will guide you through an exciting learning pathway, allowing you to live underwater adventures.
If you need help, see our FAQs